[Seven by Nine Squares home page] [SMILE magazine path] [Issue 6]
---

---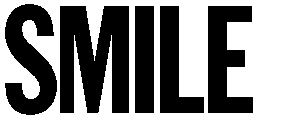 issue 7 vol. 1
The international magazine of entertainment and revolution
The name is fixed,
the kinds of magazines
using it aren't.
---
SMILE magazine
P.O. Box 22142
Baltimore, MD 21203
US@

Thanks to Rhineheart Sevol, The Spitter, Dr. Al Ackerman, Karen Eliot and Bernard Pilcher for their (frequently unintentional) contributions.
---
Today the thing to remember is what takes place between something... and itself. Nevertheless, we were - that some - that something... and we did not know it, whereas we know now, but we are it no longer...
Bernard Pilcher
---
Duchamp...
---
---
---