ARTWARPEACE sculpture plan
in Living Art Museum Reykjavík
Nýlistasafnið Sept.21.-Oct.6.'96

SCULPTURE | FRAMEWORK | VRML
TABLE X

RealSpace-Simulation
for the Concept-Art-Environment
TABLE X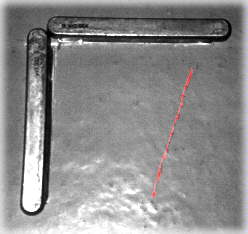 Our 52 square metres sized webpage reproduces in one to one the geometric space of the "Living Room" in the Living Art Museum in Reykjavik, Iceland.

The creation is an imagination of a space.
A concept artwork for the pure abstraction.
And it's a play with a mathematic and geometric figure based on the irrational number 0.333~.

In Reykjavik we have transmitted the virtual framework to the realspace-Living Room. We used aluminium-pieces, each hand-signed with the concerned x/y-numbers, to measure the same roommarks as on the 52 m² sized
TABLE X-webpage.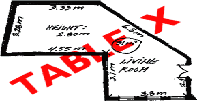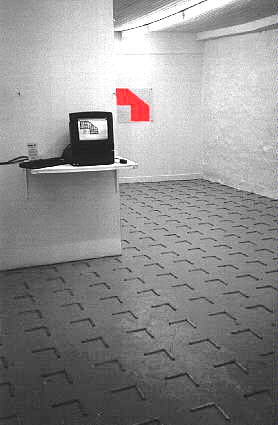 ---




setustofa
creation





skrilstofa
recovery


TABLE X VRML
plugin »?«






52 m² Framework






Harbour
Sound Waves